by Jeanette O'Hagan
To some extent we learn to write by reading and by writing. As we read fiction we get a sense of what makes a good story. The more we read, the stronger that intuitive sense develops. Writing also helps us to hone our skills.
Yet like most skills, we can also learn from mentors, teachers, blog posts, podcasts, and craft books. Moreover, what readers, publishers and editors are looking for in stories and writing style can and does change over time.
Fiction from the eighteenth and nineteenth century was often narrated from an omniscience (God's eye-view) point of view, included long descriptive passages, convoluted and flowery sentences, authorial intrusions ('dear reader' passages) and unsolicited opinions, and many many pages.
While we can still enjoy such classics, a modern reader has less time and patience than their eighteenth century counterpart. They also have a much wider knowledge of the world (through TV, movies, social media, travel) and don't need scenes to be painted for them in loving and florid detail over several paragraphs or pages.
Writing styles currently favoured usually have a focused or deep first or third person point of view (no head hopping please), less flowery more muscular prose (out with adverbs, too many adjectives, creative dialogue tags, weasel words etc). A modern novel is often expected to be faster paced, with a tighter narrative structure. And often publishers and readers will make up their mind about a book after the first paragraph or page (and certainly by the first 100 pages).
That in mind, in today's post I will share a number of writing books that I've found helpful along the way.
Self-Editing for Fiction by Renni Browne and Dave King
This book is a good starting point for the beginner writer and covers a number of style issues.
Rayne Hall's books for writers
In particular
The Word Loss Diet
- brilliant and practical guide at making one's writing taunt and tight. But I also appreciated her books on
Writing Vivid Settings
and
Writing Deep Point of View.
She includes lots of writing examples. Her excerpts of her own fiction showcases her tips, though are not my preferred genre - supernatural horror. My review of
The Word Loss Diet
and
Writing Vivid Settings
.
K M Weiland Structuring Your Novel
Weiland's blog
Helping Writers Become Authors
has a great number of practical tips on plot structure, hero's journey, character arcs etc. which are distilled in a range of books, including
Structuring Your Novel
. She is a plotter (in a writerly sense), but pansters can still learn a lot about how story works.
Stephen James Story Trumps Structure
James is more of a panster, though his book can apply to both plotters and pansters. I found his book excellent for understanding certain elements that make a story work - such as the need to escalate the stakes as the story progresses.
My review is here
.
Lisa Cron's Story Genius
I found the psycho-evo-technobabble and black and white claims in this book rather annoying. On the other hand Cron delves deep into the emotional arc for characters which is I think is worth exploring.
My review is here.
Blake Synder's Save the Cat
This is aimed more at scriptwriters but has a ton of good tips on story structure, engaging the reader, drafting the story, as well as story premise and pitching. It's an easy and fun read.
Stephen King's On Writing
Part memoir, part craft book, this is a well worthwhile read (even if you don't enjoy King's books). Another panster, he has some great tips on writing style, creativity and process.
My review is here.
Margie Lawson
Not a book, but Margie runs Immersion classes, online classes and has lecture packets available from her website. While she doesn't deal with structure, she has a whole raft of tips on how to keep the reader's engagement and make your words sing.
Her website is here.
Anne Lamont's Bird by Bird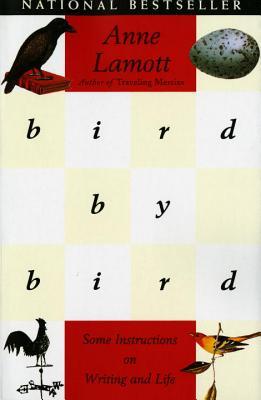 Again, part memoir, part reflection on the writing journey, Lamont has some pertinent insight in the mind-set of the writer. Her book is both witty and poignant. A Christian, she doesn't shy away from hard issues.
Here's my review.
Joanna Pen's Making a Living by Writing
A practical look at how one might be a full-time writer - if that's part of your goals then it's worth a read. Joanna also has other books, a website and podcast with useful information in this area.
My review here
.


This, of course, is just a small sample of all the writing books and how-to books that are out there. I've got a good number on my to-read list. (I've included links to some of my reviews, which you or may not agree with :) ) Not every book will strike a chord and with each book, we need to weight what works for us as a writer and what doesn't.
On the other hand, don't dismiss something out of hand, until you're considered it and maybe even experimented with it. Best of all, understand 'why' something is recommend or the reason for common 'rules' as that helps you know when and if you should 'break' them.
If you have some recommendations for books about writing that you've benefited on, I'd love you to put them in the comments below. Let's share our discovery of gems, in order to help each other.
-----
Jeanette started spinning tales in the world of Nardva at the age of eight or nine. She enjoys writing secondary world fiction, poetry, blogging and editing. Her Nardvan stories span continents, time and cultures. They involve a mixture of courtly intrigue, adventure, romance and/or shapeshifters and magic users. She has published numerous short stories, poems,
two novellas
and her debut novel,
Akrad's Children
and new release
Ruhanna's Flight and other stories
.
Jeanette has practised medicine, studied communication, history, theology and a Master of Arts (Writing). She loves reading, painting, travel, catching up for coffee with friends, pondering the meaning of life. She lives in Brisbane with her husband and children.
Find her on: