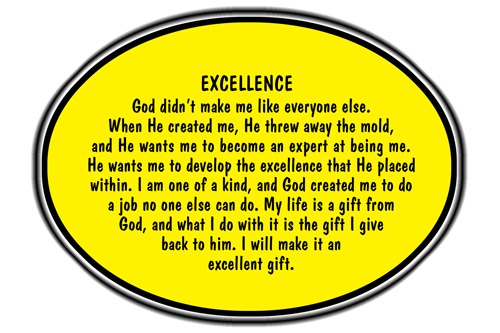 Last week, I took my daughter, mother and sister to a local cafe. I don't often eat out but this was a special occasion, because my sister was visiting all the way down from Cairns and even my mum hadn't been up into the Adelaide Hills to visit me for several years. We wanted to give them a good day out.
Our cafe experience began well. My mum and sister had frothy lattes and cappucinos brought out piping hot and straight away. I suggested to Emma, my daughter, that we ought to start using the cafe's vouchers whenever we find them in our letter-box, as it was such a lovely place.
However, time began to drag. The hot drinks were finished and still they hadn't brought out my soup or the bowl of wedges we'd ordered. Eventually, my sister went over to remind them. In another ten minutes, we had our wedges, which were obviously the type tipped straight from a plastic bag and deep fried. The question, "What took them so long?" hung between us. They obviously didn't have to peel the potatoes.
There was still no sign of my bowl of soup. We'd finished the wedges. My sister and daughter decided to keep shopping. I went up to the counter and the girl cried out over her shoulder, "Yeah, your soup's coming," in a flustered manner. At long last, they brought out a shallow, luke-warm bowl. I decided it was just OK. Perhaps if I'd had it as a starter before the potato wedges, when soup is meant to be enjoyed, I might have said it was yummy. I guess the cafe thought they'd delivered what we'd ordered but by the time I left, my mind had done a sharp turn-around. I won't be going back there again, no matter how many vouchers they shove in my mail. They didn't realize they'd lost a potential regular customer.
I am well aware that the same thing can happen to authors of books. Readers, like customers, have put aside valuable time with the hope of enjoying what we have to offer. They deserve for their reading experience to be as great as it possibly can. When I write a novel, I like to think of it as a 'service' as well as a 'good.' I know that if it's slipshod and rough around the edges, readers have a perfect right to say, "I'm never going to read anything else by her." Knowing that a lot of the excellence is in the finishing touches, I try to do the following.
* Go through paragraphs to make sure I don't use the same word more than once in the same cluster of sentences. If I can't think of an alternative word, I get out my Thesaurus to find one. It's worth the extra time taken.
* Make sure there are no unnecessary tags such as, 'he said' or 'she asked' when it's obvious from the context who is talking.
* Carefully evaluate every sentence to make sure the story actually requires it to help carry it along. If it doesn't, out it goes. In writing, less is definitely more.
* Weed out extraneous words such as most adverbs, and also lots of waffle such as, "When he got out of bed..." or "he nodded his head" (what else would he nod?)
* Change the syntax every so often, when the order or arrangement of words in sentences may make even the slightest difference. Even in this blog post, I changed, "perhaps if I'd had it before the potato wedges as a starter when soup is meant to be enjoyed" to "perhaps if I'd it as a starter before the potato wedges, when soup is meant to be enjoyed." Isn't that just being pedantic? No, I really think such fine tuning makes a difference to the reading experience.
* Try to make sure not too much about a character is being revealed before it should.
* When it comes to descriptions, use all five senses wherever possible without making the slabs thick enough to disrupt the flow of the story.
* Make sure an editor gives it another thorough going-over (and if I've done all the above, which is really only the tip of the ice berg, I know editors and publishers appreciate it.)
I'm sure I could think of more, but that's enough for the point I'm making today. None of us want to be perfectionists, as we can't be perfect anyway. There are always things in a manuscript we may miss, but this cafe experience reminded me how important it is when we commit ourselves to writing with an attitude of pursuing excellence. When I say that I want my readers to get the enjoyable reading experience they hope for, I really mean it. There have been many half-hearted people who say that they'd love to read my books but never get around to it. When people actually do choose to invest the time, I want to do all in my power to make sure they won't regret it.
Paula Vince is the award-winning author of 7 novels. She is a homeschooling mother who lives in the beautiful Adelaide Hills with her husband and three children.