By Iola Goulton
On behalf of Omega Writers, I'm thrilled to announce the winners of the 2020 CALEB Awards for unpublished authors.
The award ceremony was held on Saturday night via Zoom. While there was no chocolate, there was plenty of fun and laughter as writers from Australia, New Zealand, and Taiwan met to celebrate our achievements over the last year.
Let's introduce our winners!
Adult Nonfiction
Susan Barnes for 10 Blessings of God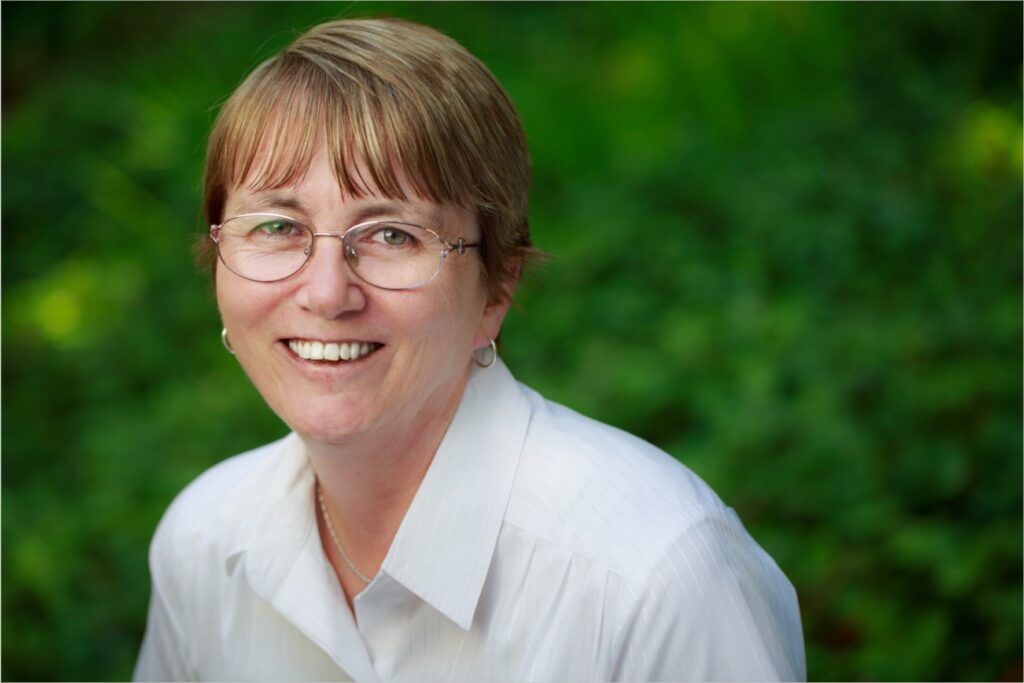 Susan Barnes has been writing Christian articles for over twenty-five years and has hundreds of devotions online and in print. Susan has a degree in Christian ministry and has been involved in pastoral ministry with her husband since 1993. She is currently the interim pastor of a small church near Albury.
Susan wins a $400 voucher from Cecily Patterson at The Red Lounge for Writers. The Red Lounge for Writers exists to help beginner and intermediate writers become better at their craft. They offer a useful writing blog with tips, examples and advice, as well as their flagship 'Write Your Memoir' online course.
Young Adult Fiction
Jean Saxby for The Craving
Jean Saxby has a degree in science, a Diploma of Education and has taught for over thirty six years, including Drug Education. She is an illustrator, writer and blogger. She loves hanging out with family and friends, enjoys the beach, is interested in early Medieval history, and downloads far too many books from Bookbub.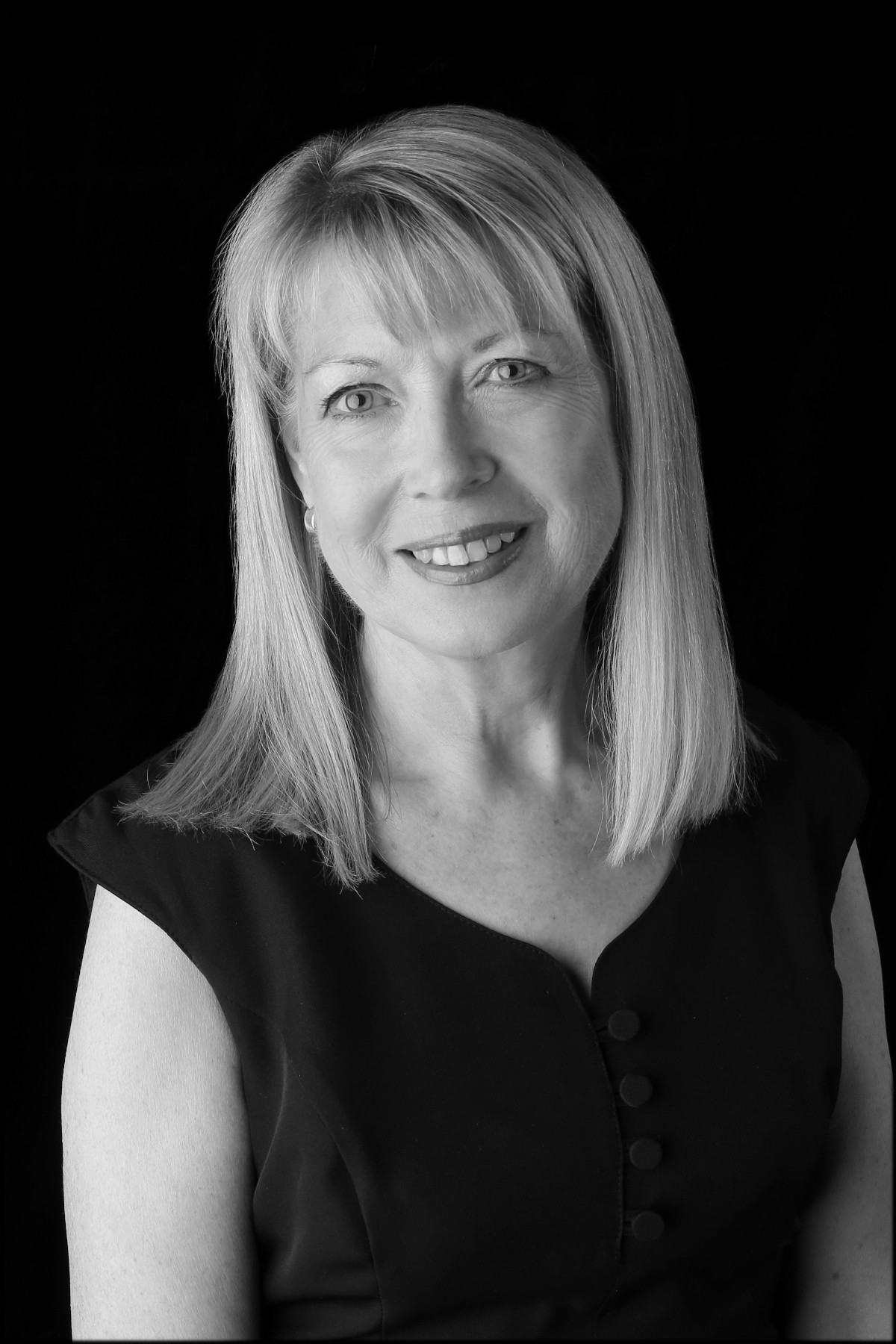 Jean wins a $400 voucher from Iola Goulton at Christian Editing Services. Iola Goulton is a New Zealand book reviewer and freelance editor, specialising in Christian fiction. Visit Christian Editing to sign up for a free two-week email course, Learn to Revise Your Novel.
Adult Fiction
Mindy Graham for To Dance in the Shadows
Mindy Graham writes contemporary Christian romances with characters whose courageous love makes their brokenness beautiful. She consumes books like some people drink coffee. Mindy lives on the east coast of Australia, and when not reading or writing she loves listening to music, baking, and going for walks through the bush or along the beach with her husband and daughter.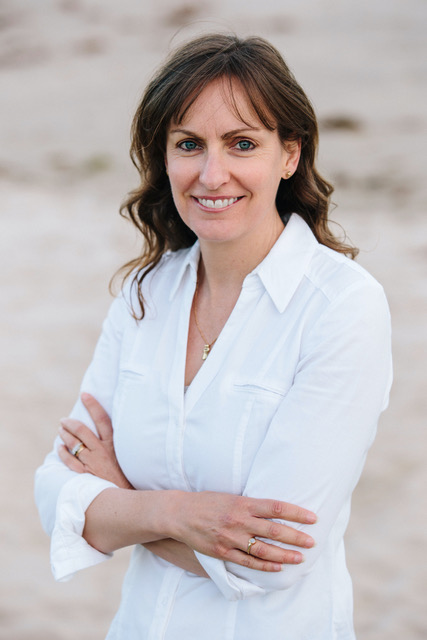 Mindy wins a $400 voucher from Tim and Nola Passmore at The Write Flourish. They offer manuscript assessments, editing, proofreading, one-on-one mentoring and workshops for writers of fiction, nonfiction, poetry, Christian inspirational material and academic or technical work. Contact The Write Flourish now to discuss how they can help you add the right flourish to your manuscript.
New Releases
Nola Passmore (writing as Nola Lorraine) has released her debut novel, Scattered, published by Breath of Fresh Air Press.
Kristen Young has released her debut novel, Apprentice, published by Enclave Press. The second book in the trilogy will be published next year. Kristen won the 2018 CALEB Award for the unpublished manuscript that will become the final book in this trilogy.
Here are some of the new releases from members of Omega Writers over the last year: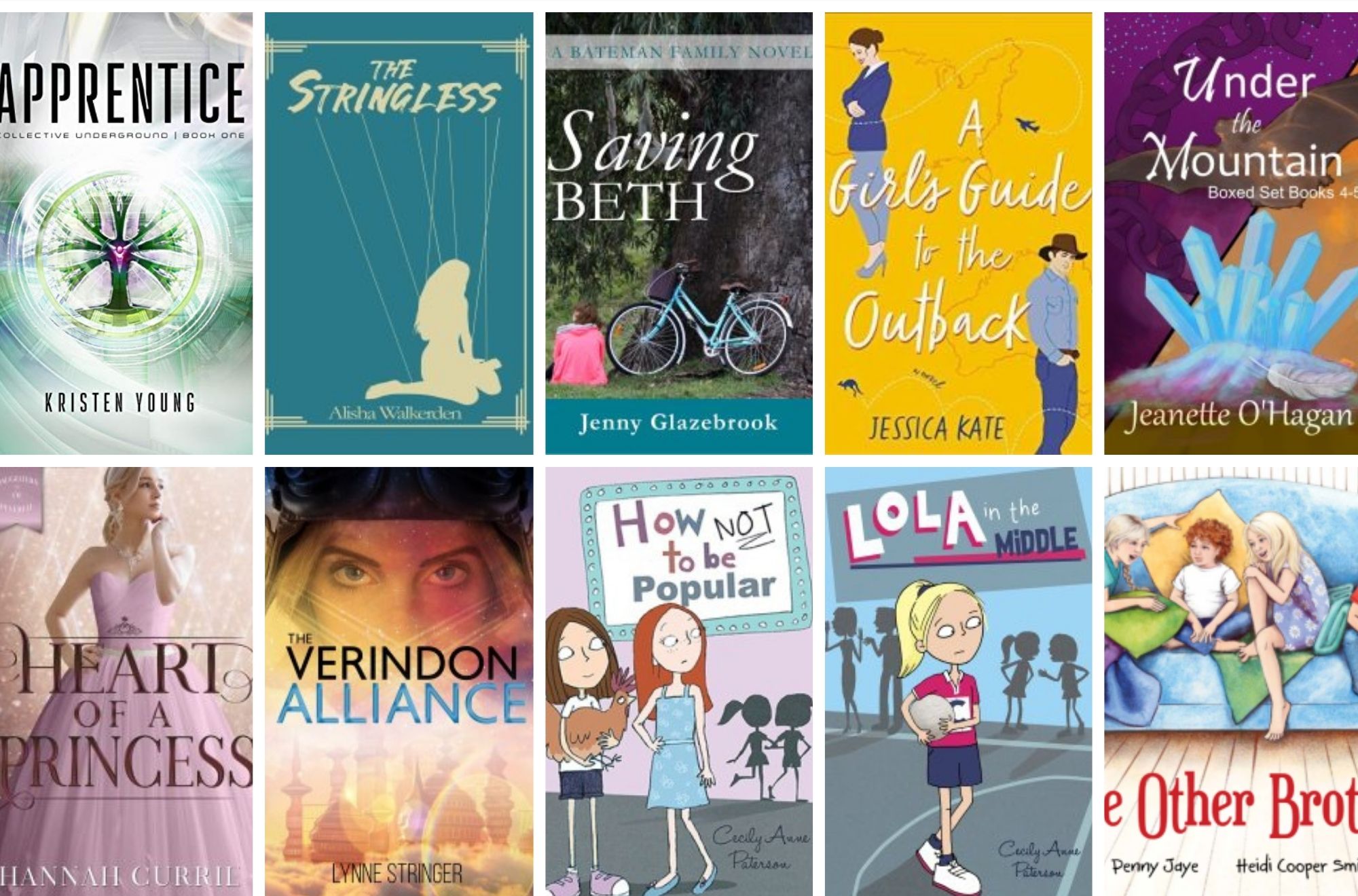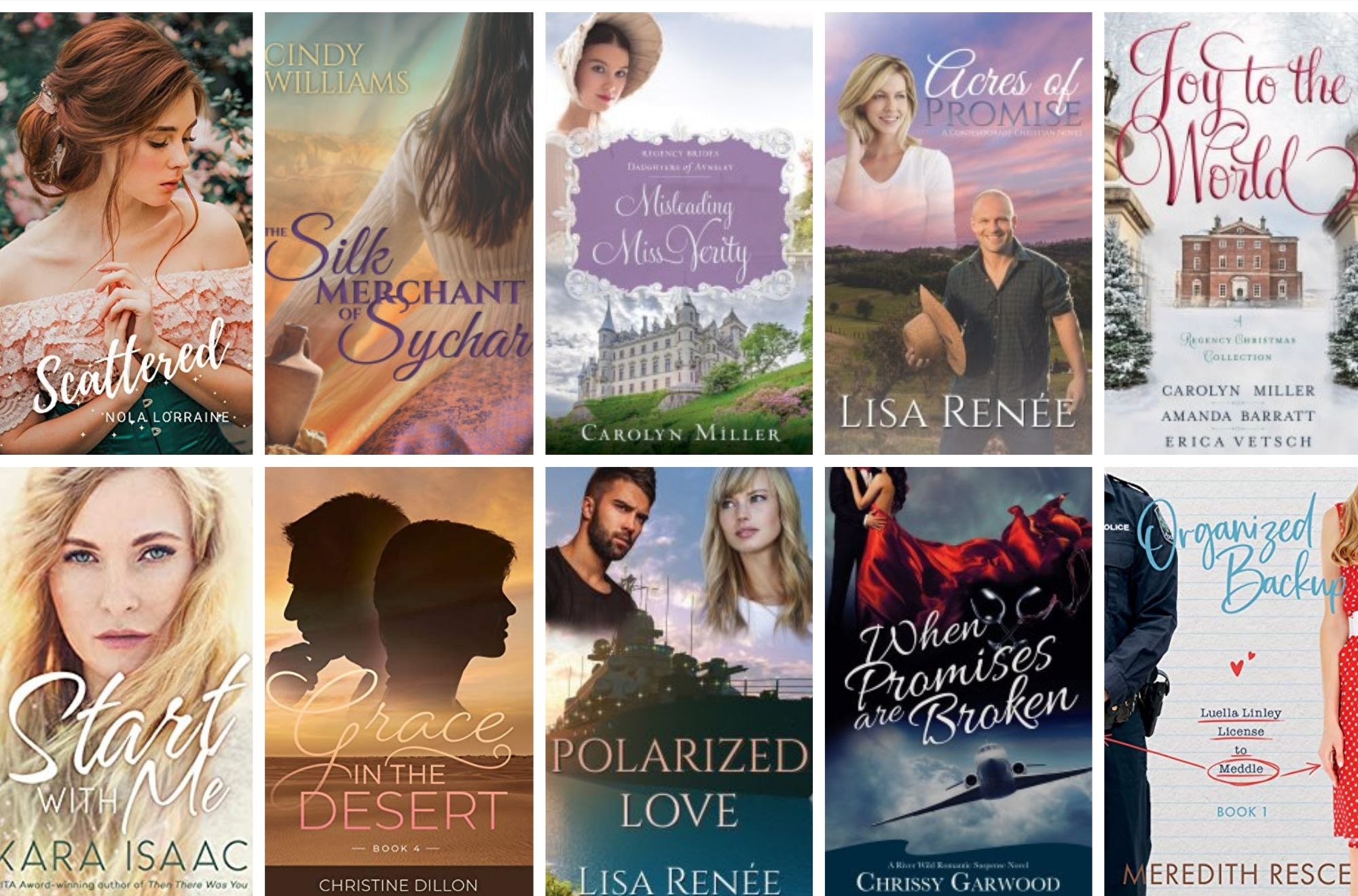 Other Achievements
There is more to the writing journey than publishing a book. We also celebrated a range of other member achievements:
Emily Maurits has signed a contract with Christian Focus publishing for a children's biography of the Christian abolitionist Thomas Clarkson, to be published in 2021.
Mindy Graham has finished her first full-length fiction manuscript, and finalled in four writing contests.
Anna Kosmanovski has finished the first draft of her first full-length manuscript.
Christine Dillon has finished the first draft of her fifth manuscript.
Jean Saxby has a website and blog posts with the themes: Live a Better Life and Towards Recovery: www.towardsrecovery.com.au, which is a resource for people who are looking for support during COVID 19, want to change their habits or need help with addictions and compulsions—for themselves or their family.
David Rawlings became the first Aussie author to win a Christy Awards with The Baggage Handler (in the Debut category).
Steph Penny has finished the manuscript for Surviving Childlessness. It is due to be designed and printed in November by Book Whispers. This book has been about four years in the making, so it has been a long wait!
Jo-Anne Berthlesen has completed her seventh fiction manuscript, currently titled Down by the Water. It is an historical novel set in south-east Queensland from 1909 to 1926 and loosely inspired by her grandparents' story.
Congratulations, everyone!
Encouragement Award
The winner of the 2020 Encouragement Award is Steph Penny, partly for being the only person to respond to my request for best blog posts, but mostly for consistently encouraging others through her blog and through social media. Steph shared three blog posts she's proud of that I recommend reading:
Fearless at the Cliff-Edge - I wrote this blog early on in the COVID-19 pandemic about being safe in God, and what that means - and doesn't mean.
I Wanted A Family - this blog addresses the grief of childlessness and spins it around to show how our eternal family are already with us and awaiting us in heaven.
Leaving Legacies - this blog discusses some of the ways I am leaving legacies in the absence of children, and it was recently featured during World Childless Week (14th-20th September 2020).
Steph wins her choice of $200 in editing services from Iola Goulton at Christian Editing Services, or two enrollments in the Kick-Start Your Author Platform Marketing Challenge (one for her and one for a friend).
Several other members of Omega Writers chipped into the Zoom call with shout-outs for people who have encouraged them in their writing journey. To find out who and why, click here to watch the replay.
Congratulations to all our winners!
With Thanks
No writing awards would be able to function without the judges, so I'd like to give a big thank you and lots of virtual chocolate for my wonderful team of judges for giving up their time to judge the submissions and provide our entrants with lots of valuable feedback.
I would also like to thank Susan Barnes and Amanda Deed for organising the awards Zoom call, Adam Collings for patiently and efficiently organising the online entry forms and payment portal (even when I asked at the very last minute), and Judy Rogers for volunteering to send the certificates and trophies to the finalists and winners.
2021 CALEB Award
The 2021 CALEB Awards will open for entries on 1 April 2021, in the following categories:
Picture Books
Children's fiction (early reader to middle grade)
Young Adult fiction
Adult fiction
Memoir/biography
Nonfiction excluding memoir/biography
Published books with a copyright date of 2019 or 2020 will be eligible to enter.